Welcome to

Market Lavington

Population 2,213 (March 2011)

There are currently vacancies for councillors on the Parish Council

If you are interested in becoming a parish councillor please contact the Clerk to Council.

Our clerk is Mrs Carol Hackett

Call her on 01225 760372

or email clerk@marketlavingtonparishcouncil.gov.uk

Stay Home
Next meeting?: -
Next meeting?: -
Next meeting?: -
Next meeting?: -
Next meeting?: -
Next meeting?: -
Next meeting?: -
Next meeting?: -
Next meeting?: -
Next meeting?: -
Next meeting?: -
Next meeting?: -
Next meeting?: -
Next meeting?: -
Next meeting?: -
Next meeting?: -
Next meeting?: -
Next meeting?: -
Next meeting?: -
Next meeting?: -
Next meeting?: -
Next meeting?: -
Next meeting?: -
Next meeting?: -
Next meeting?: -
Next meeting?: -
Next meeting?: -
Next meeting?: -
Next meeting?: -
Next meeting?: -
Next meeting?: -
Next meeting?: -
Next meeting?: -
Next meeting?: -
Next meeting?: -
Next meeting?: -
Next meeting?: -
Next meeting?: -
Next meeting?: -
Next meeting?: -
Next meeting?: -
Next meeting?: -
Next meeting?: -
Next meeting?: -
Next meeting?: -
Next meeting?: -
Next meeting?: -
Next meeting?: -
Next meeting?: -
Next meeting?: -
Next meeting?: -
Next meeting?: -
Next meeting?: -
Next meeting?: -
Next meeting?: -
Next meeting?: -
Next meeting?: -
Next meeting?: -
Next meeting?: -
Next meeting?: -
Next meeting?: -
Next meeting?: -
Next meeting?: -
Next meeting?: -
Next meeting?: -
Next meeting?: -
Next meeting?: -
Next meeting?: -
Next meeting?: -
Next meeting?: -
Next meeting?: -
Next meeting?: -
Next meeting?: -
Next meeting?: -
Next meeting?: -
Next meeting?: -
Next meeting?: -
Next meeting?: -
Next meeting?: -
Next meeting?: -
Next meeting?: -
Next meeting?: -
Next meeting?: -
Next meeting?: -
Next meeting?: -
Next meeting?: -
Next meeting?: -
Next meeting?: -
Next meeting?: -
Next meeting?: -
Next meeting?: -
Next meeting?: -
Next meeting?: -
Next meeting?: -
Next meeting?: -
Next meeting?: -
Next meeting?: -
Next meeting?: -
Next meeting?: -
Next meeting?: -
Next meeting?: -
Next meeting?: -
Next meeting?: -
Next meeting?: -
Next meeting?: -
Next meeting?: -
Next meeting?: -
Next meeting?: -
Next meeting?: -
Next meeting?: -
Next meeting?: -
Next meeting?: -
Next meeting?: -
Next meeting?: -
Next meeting?: -
Next meeting?: -
Next meeting?: -
Next meeting?: -
Next meeting?: -
Next meeting?: -
Next meeting?: -
Next meeting?: -
Next meeting?: -
Next meeting?: -
Next meeting?: -
Next meeting?: -
Next meeting?: -
Next meeting?: -
Next meeting?: -
Next meeting?: -
Next meeting?: -
Next meeting?: -
Next meeting?: -
Next meeting?: -
Next meeting?: -
Next meeting?: -
Next meeting?: -
Next meeting?: -
Next meeting?: -
Next meeting?: -
Market Lavington is a large, friendly and thriving village on the northern slopes of Salisbury Plain, situated about five miles south of Devizes. Market Lavington has always been a lively community, and for centuries was one of Wiltshire's foremost market towns, having been granted a royal charter in 1252 by Henry III.

Although it has all the character and charm of a traditional Wiltshire village, and is set in the midst of beautiful countryside, Market Lavington has always been a working community. Today its facilities include a Co-op supermarket, chemist, butcher, and post office, two hairdressers, a pub & restaurant with accommodation, cafe, takeaways and a number of small businesses, so you can buy almost anything you need in the village. We also have a pre-school, a primary school and a secondary school (all rated good, by OFSTED), a doctors' surgery, a library, a community hall, Old School Hall and our very own Village Museum!
The parish lies at the foot of the north western scarp slope of Salisbury Plain. It originally contained Easterton, now a separate civil parish, and Gore, now in West Lavington. The parish is long and narrow with Gault clay in the north, rising to a ridge of Upper Greensand at about 96 metres at Ledge Hill. This ridge is known as the Sands and was common land for many centuries. In the 18th century its light fertile soil provided suitable land for commercial orchards and market gardening. Half the parish is on the chalk uplands (military area) that rises to about 200m on Lavington Hill.
Latest Parish News
Advance notice of Footpath Closure in Canada Woods
05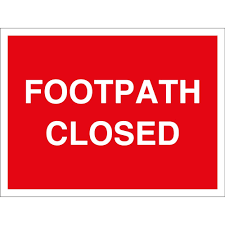 There will be a partial closure of MLAV2 to enable essential riverbank repairs to be carried out in Canada Woods
during the week commencing the
5th of June 2023, for up to one week
(section of footpath running from the bottom of Canada Rise to the Bubbling Kettle)
We apologise for any inconvenience this may cause
Free Defibrillator Awareness Training
West Lavington Village Hall
03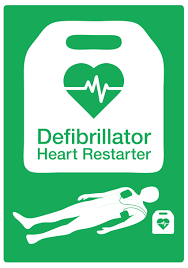 South West Ambulance Service will be holding a free Defibrillator Awareness session on Saturday 3rd June 2023 at 10.30 in West Lavington Village Hall.
°C

%
mph
FRI
° °
SAT
° °
SUN
° °
MON
° °
TUE
° °